Nursing Home Jobs
It takes a special kind of person to be a nurse in an assisted living facility or nursing home, but the benefits and rewards are worth the effort, and the salary is generally higher than it is in more chaotic settings, such as hospitals. Nursing homes tend to be quiet, orderly locations boasting the goal of ultimate patient comfort.
There is a range of assisted living nurse jobs in Alabama, for nurses from RNs, to LPNs, to CNAs; everyone has a distinct role, many of which overlap. All are dedicated careers with a respect for those in nursing homes. Usually, you can find multiple positions available when looking for jobs online.
In most nursing homes, an RN is in a supervisory position with the LPNs reporting to them, assisted by CNAs. Because nursing home residents tend to have more needs, routine and stability are crucial. A licensed practical nurse who enjoys, and sticks to, routine will thrive in a nursing home job.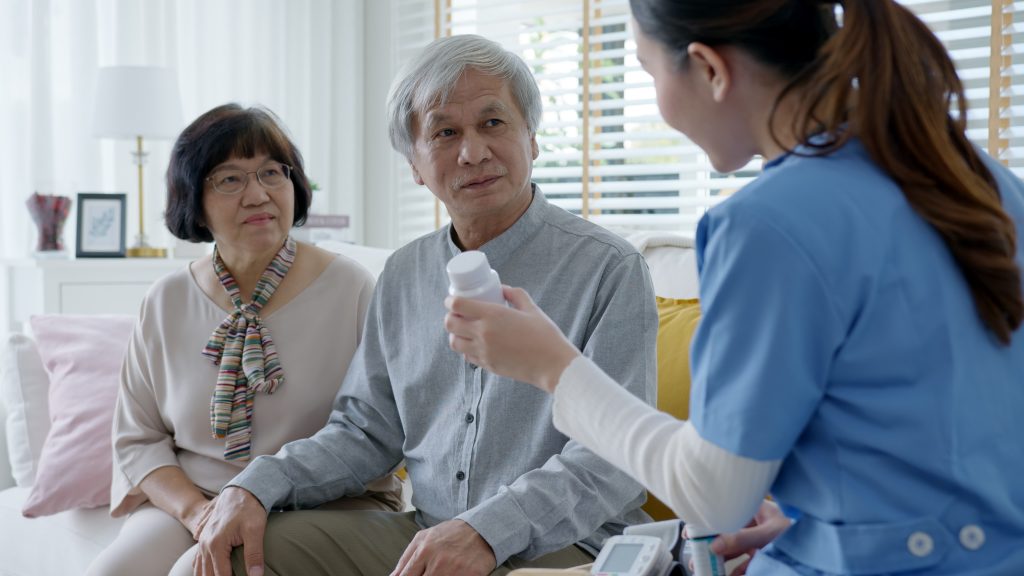 Because a licensed practical nurse job in a nursing home setting is demanding, it requires a diverse range of skills, nursing-related and otherwise. Those pursuing a career as a nursing home licensed practical nurse need to be:
strong enough to be able to lift and move patients for their greater comfort;
able and willing to instruct CNAs and help them learn;
capable of delivering challenging services to clients, such as enemas and catheter insertions, with a smile;
willing to maintain a high level of patience when caring for delicate matters;
adept at ensuring the residents' personal hygiene is maintained in a comforting manner;
happy to accept the diverse elements of LPN jobs;
quick about ensuring reports are written up and presented to an RN accurately and on time;
able to demonstrate a respect for nursing home residents and their unique position;
at ease with those who are rely on your care.
Why Assisted Living?
Most LPNs who choose nursing home jobs take this path for two reasons:
1. The desire to help nursing home residents in need.
2. Higher compensation.
Salaries for LPN jobs average $48,500 annually, based on 40-hour weeks. However, compensation in assisted living situations can be higher, depending upon the individual facility; large, long-term nursing care home facilities may offer more generous wages.
The key to a successful licensed practical nurse job in an assisted living facility is compassion, especially for vulnerable populations. Special care and attention is required. And the giving of your time and talents doesn't go unnoticed. Far from it. What most LPNs seeking nursing home nurse jobs may not realize is the level of appreciation they will get from their patients. Many are beyond thankful for the attention and care delivered by their nurses. It's a job bonus like no other.
An Average Day in the Life of a Nursing Home Licensed Practical Nurse
The way things are now, odds are you'll dictate at least some of the direction in hiring discussions. Contacting ATC Healthcare Services at bamamedstaffing.com will demonstrate the many available licensed practical nurse jobs, pay rates, and career path flexibility.
Selecting a nursing home as your working environment ensures a pleasantness you might not find elsewhere. In a nursing home, you will have time to get to know the residents you care for and learn about their lives, families, and friends. Your job may involve more routine and less intensive intervention.
Likely, your day will be busy, but less stressful. Plus, the relationships you'll make will offer their own reward. Your surroundings might please you more, along with relationship dynamics. Your patients will be grateful for the care you provide them on a daily basis.
Is Working in a Nursing Home the Right Fit For You as a Licensed Practical Nurse?
Let's say you've already looked through the licensed practical nurse job ads and secured a position. Hooray! You now have your LPN license and are ready to practice nursing, so your options are almost unlimited. Why choose a nursing home setting as opposed to a hospital, correctional facilities, medical clinic, or educational institution? A designation is one thing. Personality traits are another entirely. Your nature and character may be what most influences your choice.
To be an effective nursing home or long-term care licensed practical nurse, you should have these qualities in spades:
patient with the residents and their respective families;
vigilant, able to quickly observe any changes in physical or mental well-being of your patients;
friendly and compassionate to those you serve;
flexible in your day-to-day handling of cases;
genuine as you interact with others,
empathetic to those around you;
strong physically, mentally, and emotionally as you take the days as they come.
If you possess a balance of drive and compassion, working as a licensed practical nurse in a nursing home could be the perfect fit for you, the rest of the staff, and the residents. It is one of the few places where a licensed practical nurse can work in a calmer atmosphere and have such a rewarding time doing so.
How ATC Healthcare Services Can Help You Find the Right Licensed Practical Nurse Job
You know the benefits that come with working in a nursing home. Let's go over the benefits of working with ATC Healthcare Services to get there! With nursing home nurses in high demand, the trick isn't finding a job—but finding one on your own terms. ATC Healthcare Services allows you to pick up shifts when you'd like, earn more cash, and call your own shots. In effect, we offer job flexibility you won't find elsewhere. Be sure to check out what we're all about, look through current job opportunities, and get in touch with us for more information on the licensed practical nurse jobs in Alabama you want.